Residential Bumper Pool Tables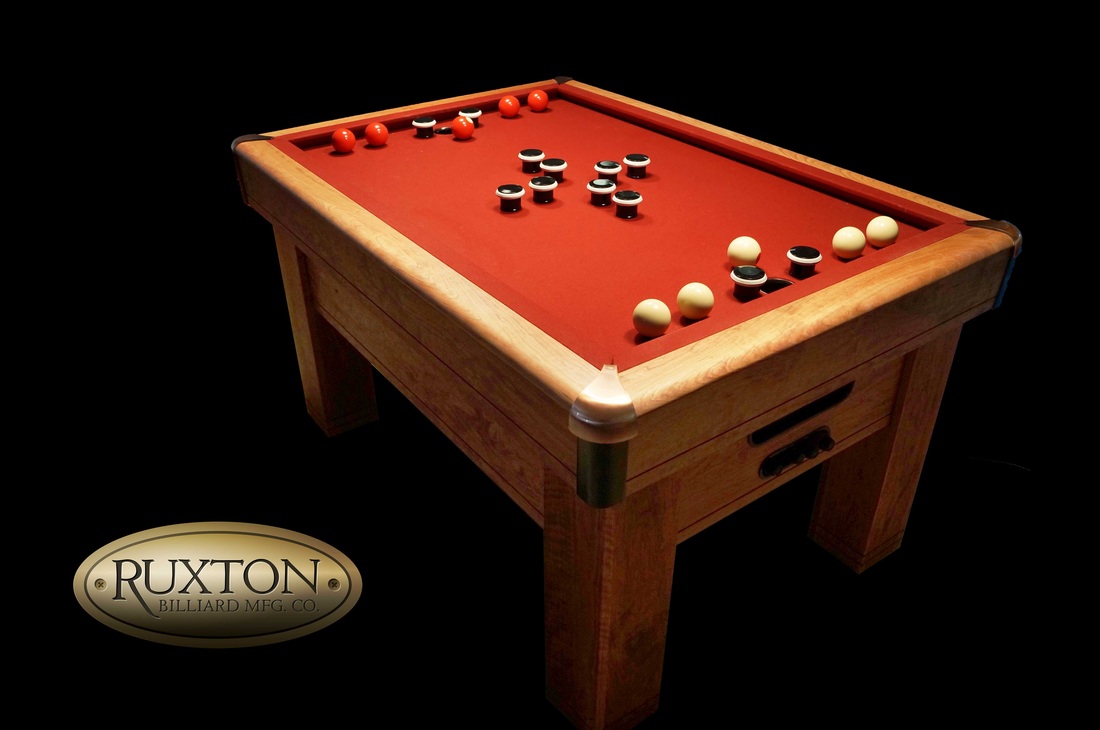 We manufacturer two unique slate bumper pool tables made specifically for homeowners who want the best home bumper pool table in the world.
Modeled after our Paladin Classic Pool Table, both tables feature solid cherry hardwood rails and aprons.
Our solid Cherry table is exactly that. Rails, aprons, cabinet, legs and leg levelers are made of solid (not veneer) cherry. A beautiful and functional piece of furniture.
Our other table features solid cherry rails and aprons but the cabinet and legs are ¾" plywood covered in black laminate. This blend of natural wood and solid black cabinet make for a very upscale look.
Other features included in both tables are our commercial solid steel bumper posts, Permacup protective ball cup and square nose natural cushions. Also included is a built-in cue holder and each table comes with an excellent set of pool balls, brush, chalk and four cues.
A removable dining/serving top is also available for an additional charge.
To better understand the benefits of the commercial features on both tables and what sets them apart from other conventional tables, please
click here.
Price Options:
Solid Cherry - $2,195
Black Cabinet w/solid cherry rails/aprons $1,995.00
(plus crating/freight)